Ken Aptekar: Q & A, V & A, a part of Give and Take, a joint exhibition by the Serpentine Gallery and the Victoria and Albert Museum, London
For this exhibition, Ken Aptekar was commissioned to respond to the painting collection of the V&A. In the galleries of the museum previously displaying the museum's paintings, Aptekar's works were installed together with the source paintings he used.
READ Stuart Jeffries' article, "Power to the People," in The Guardian, about this project.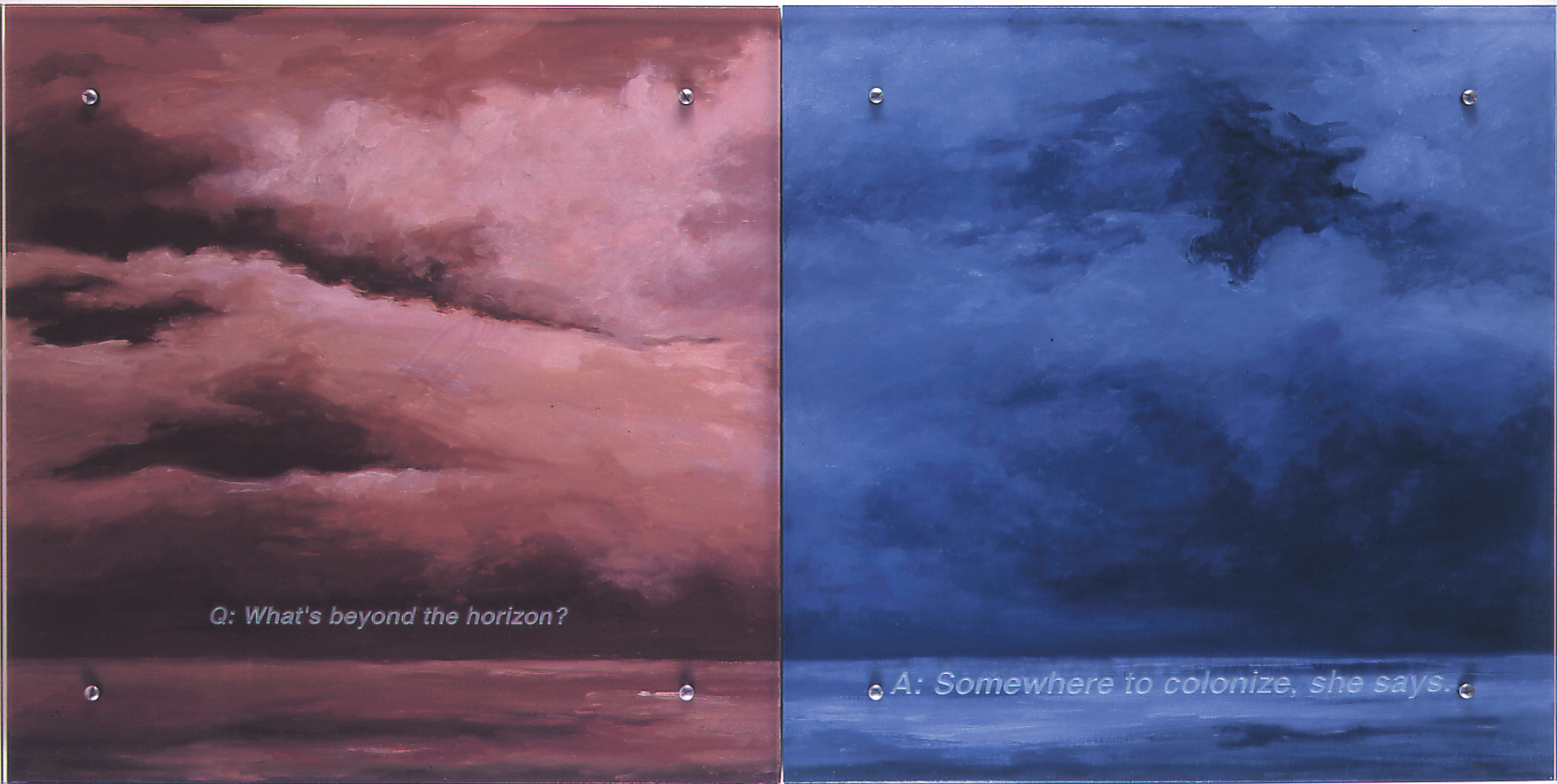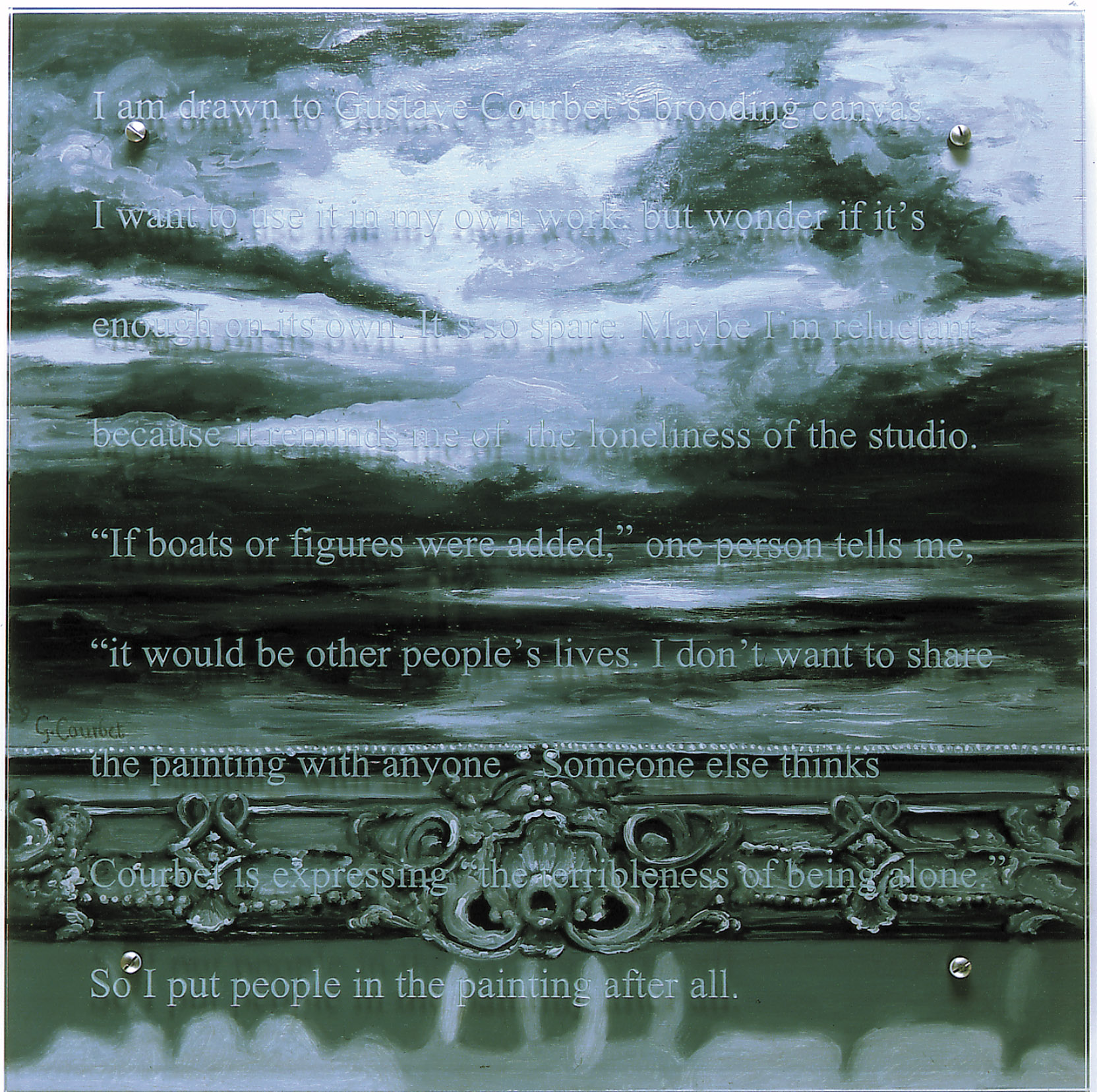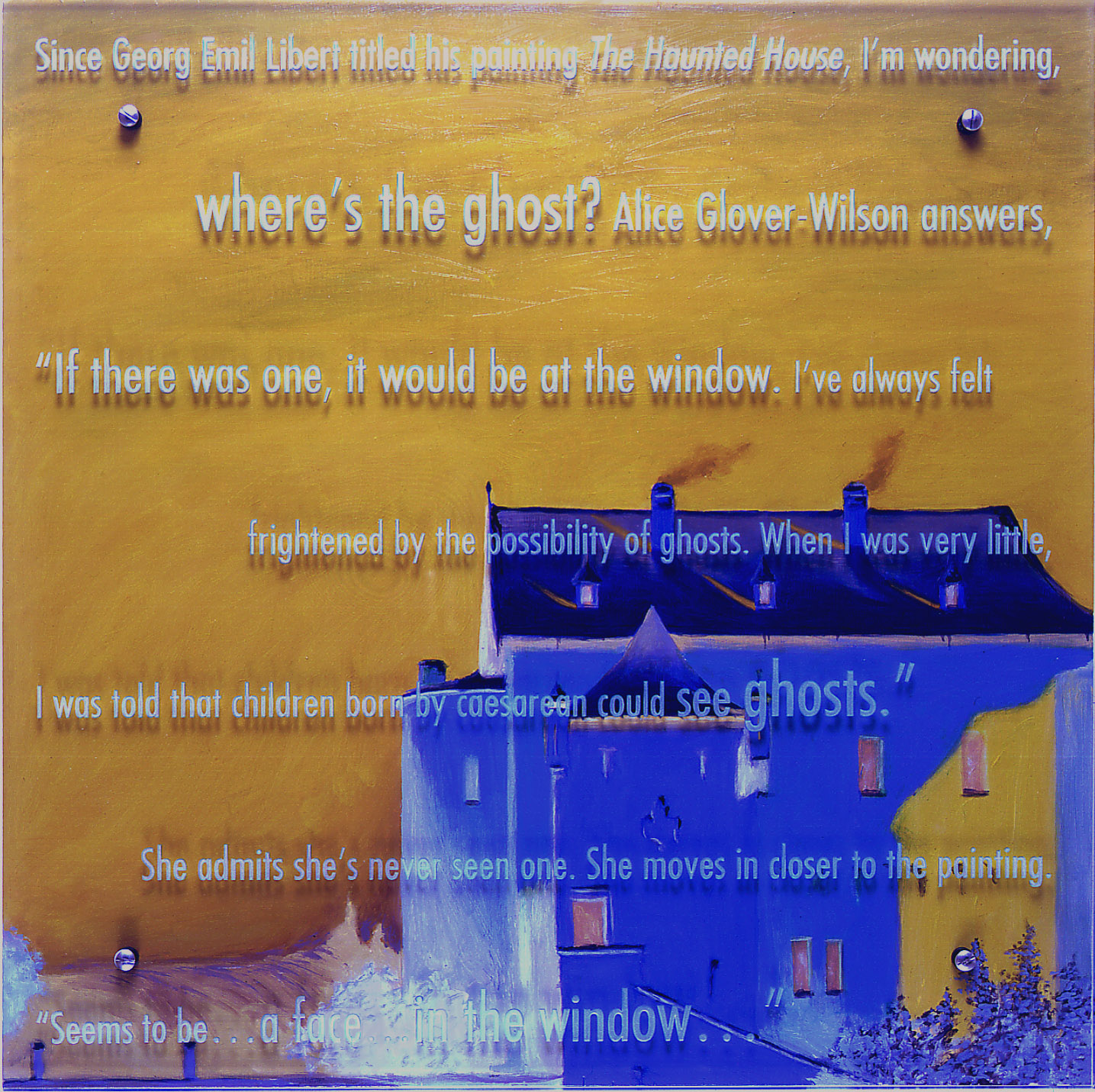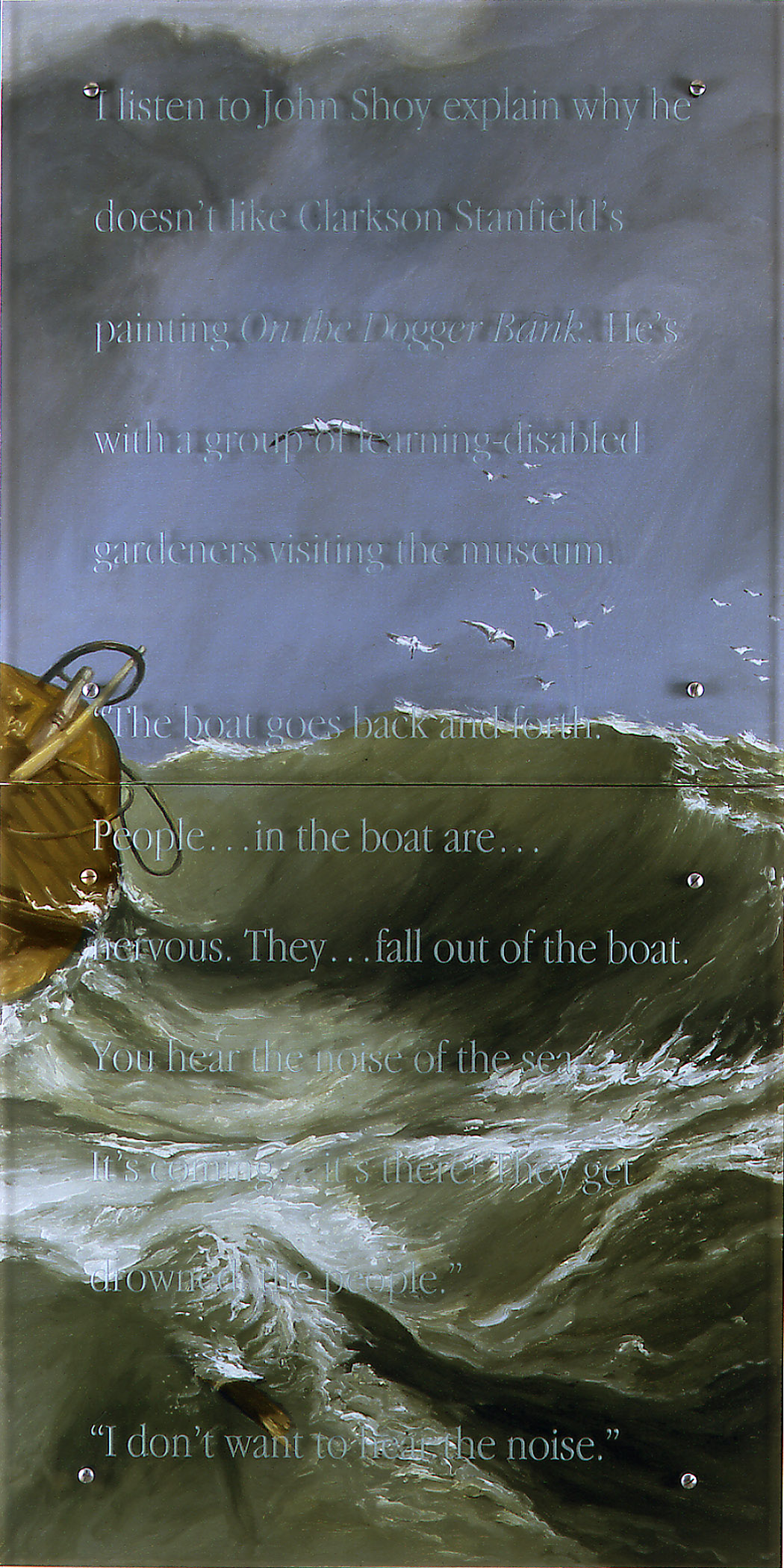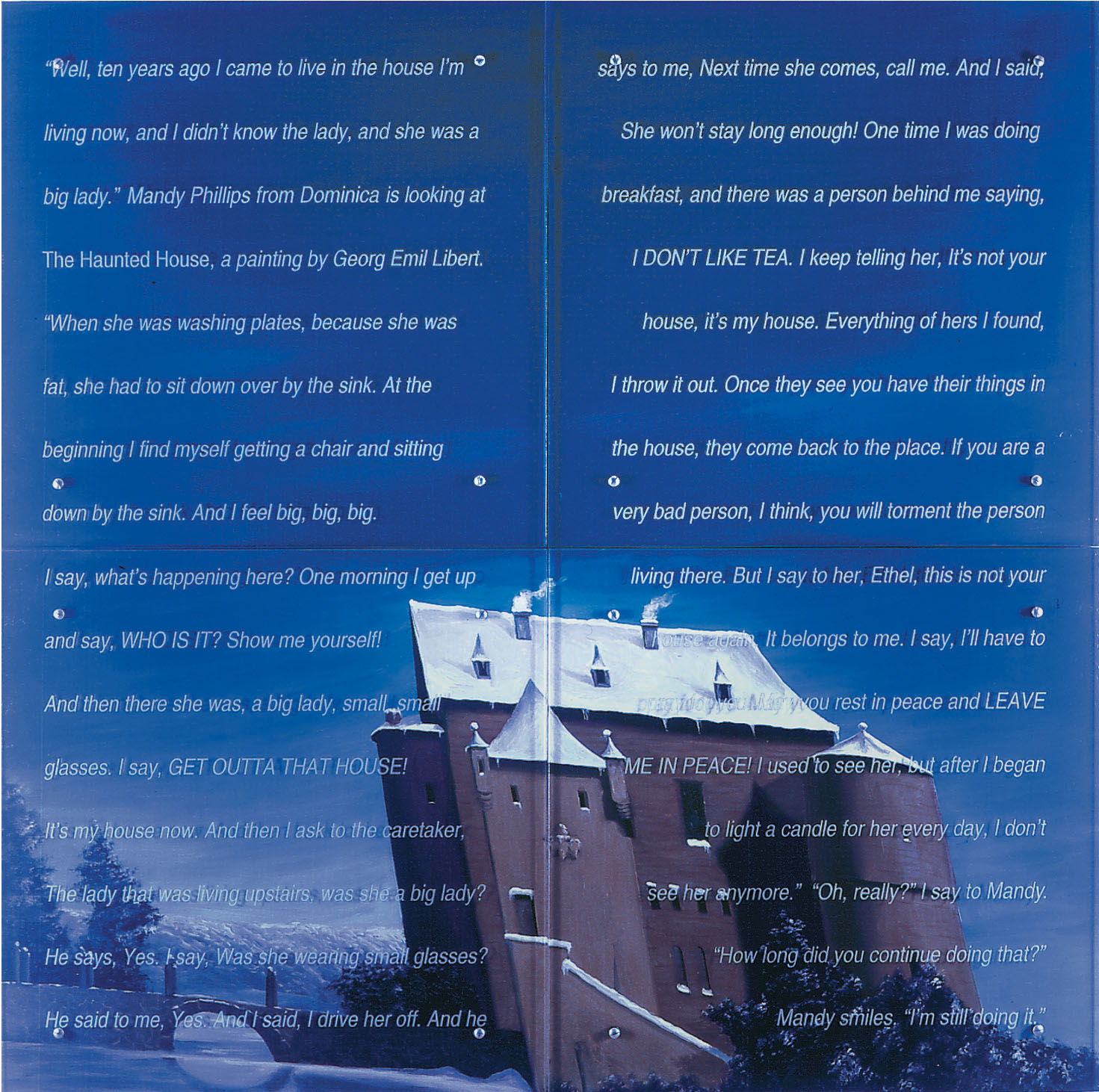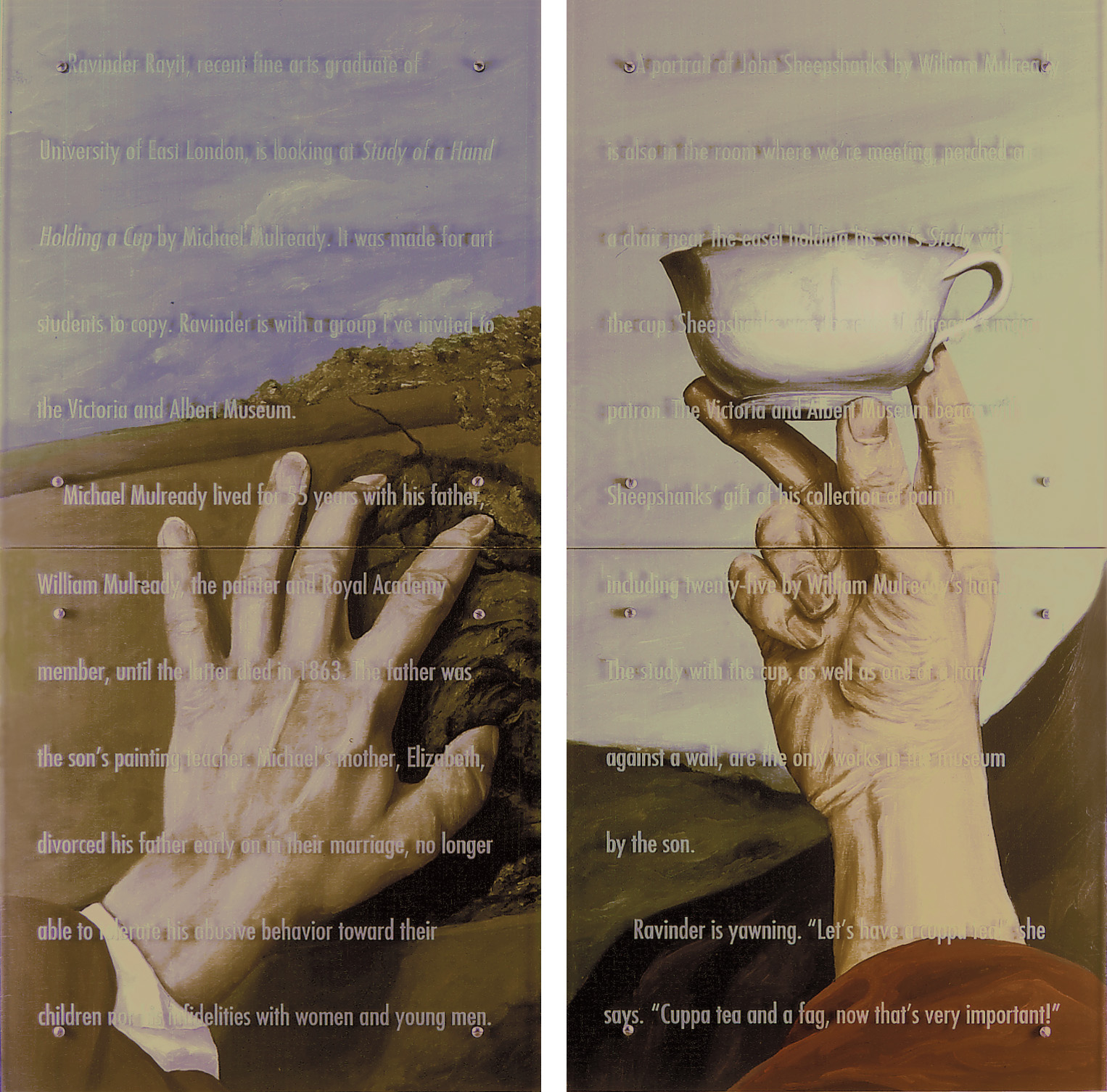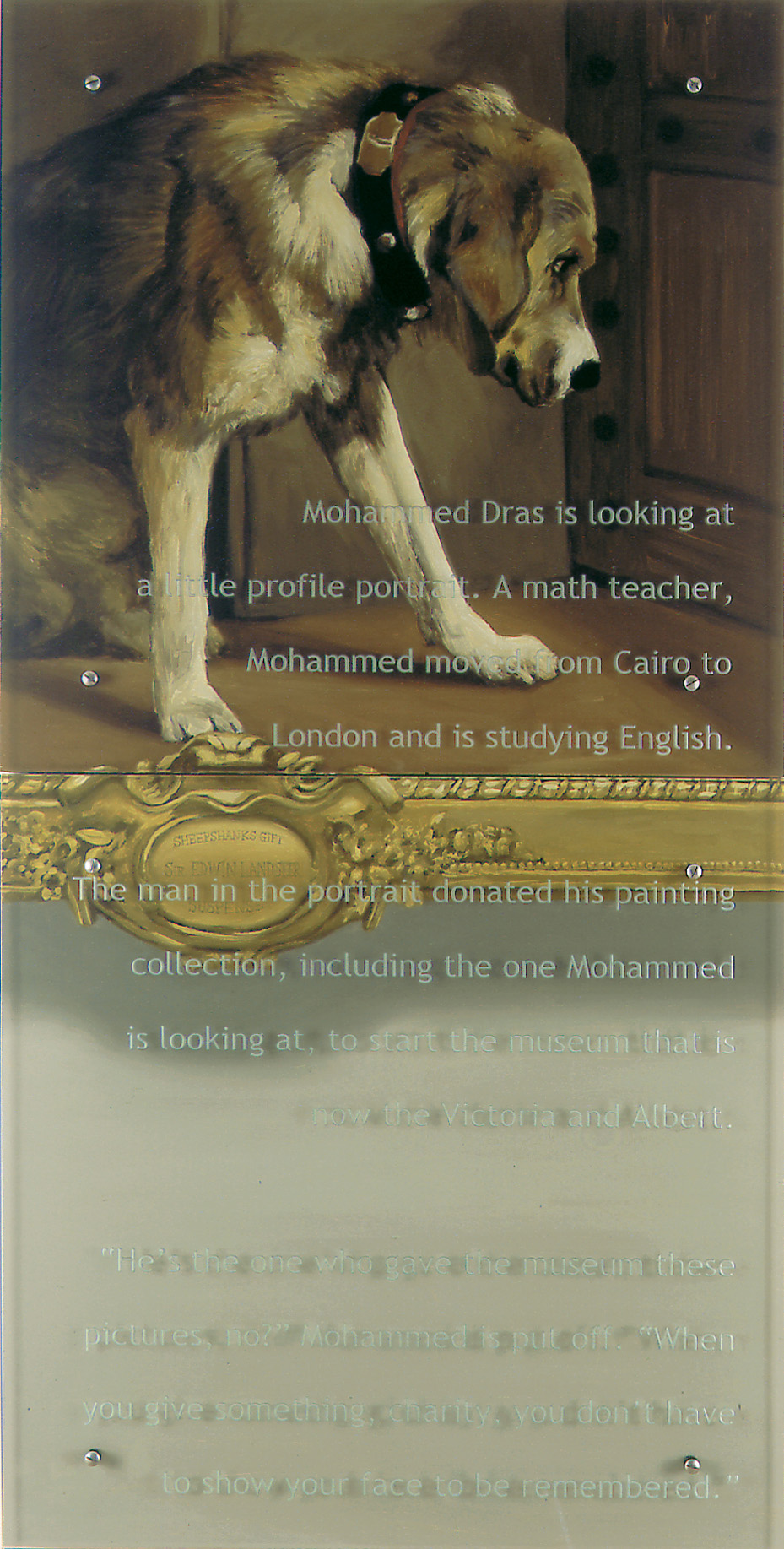 OTHER WORKS FROM 2000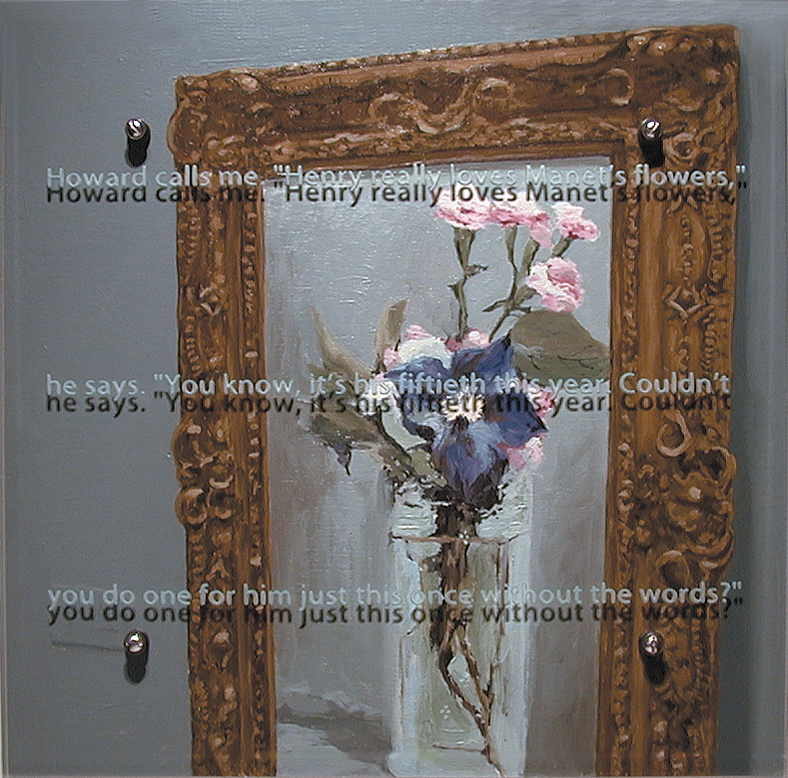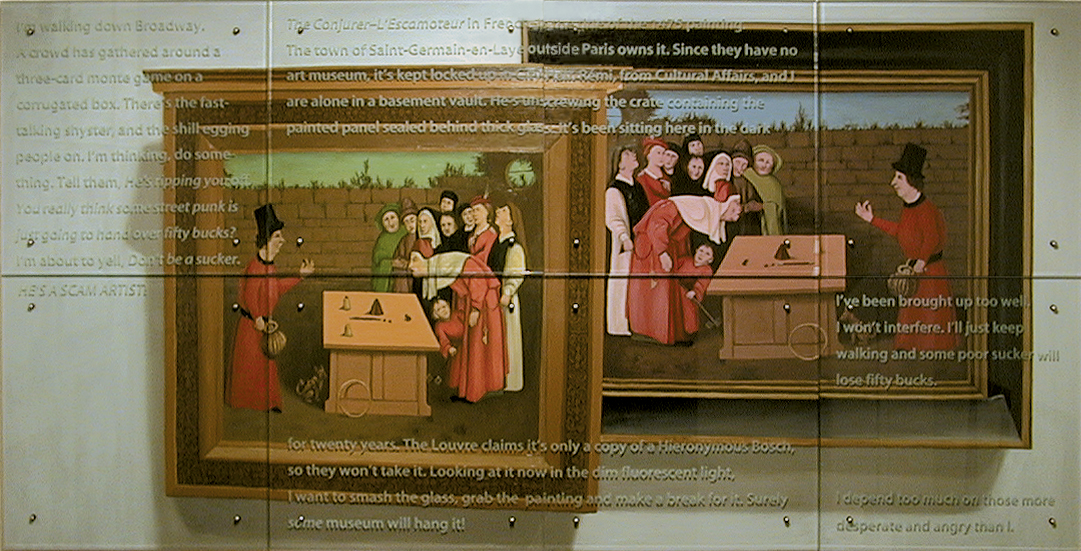 THE FOLLOWING WORKS WERE INCLUDED IN THE 2001 EXHIBITION, ANGELS? at the Bernice Steinbaum Gallery, Miami, FL: