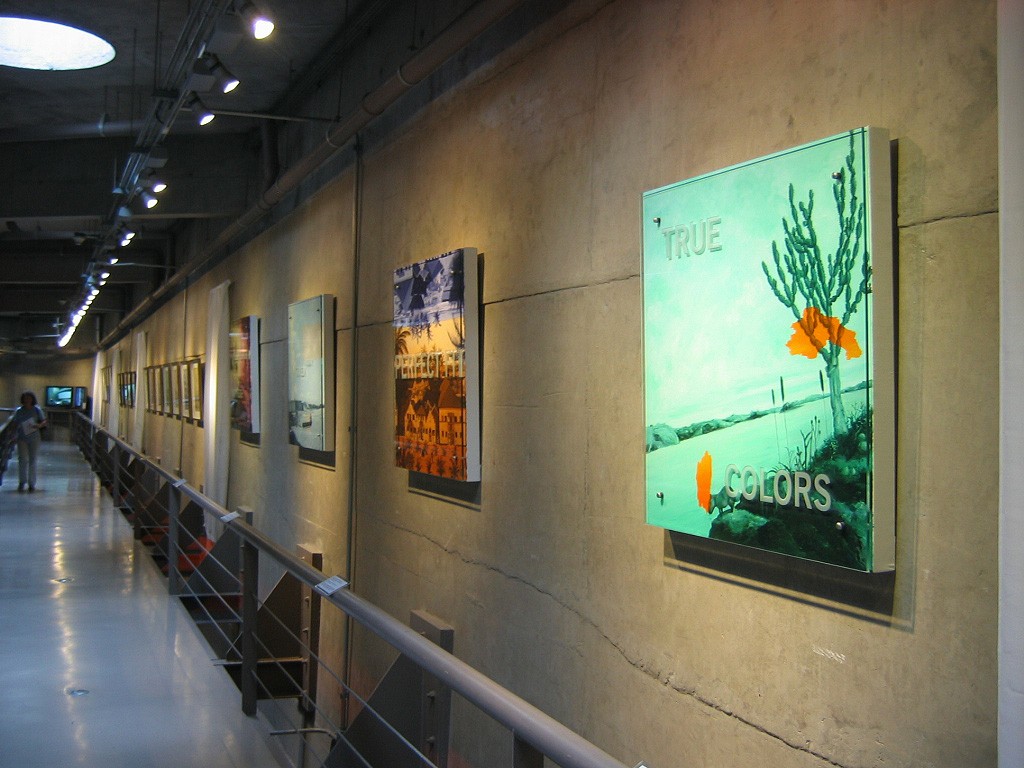 FOUR PAINTINGS FROM KEN APTEKAR: TRANSPLANTARE: an exhibition of paintings, digital prints, and video by Ken Aptekar, Centro da Cultura Judaica, Sao Paulo, Brazil, 2007-8
In the year 1911 Ken Aptekar's grandmother, Mirele Pomerantz, fled an arranged marriage in Russia and sailed to America. Though just 16 years old, she found her way to the city of Detroit, soon married another Russian immigrant and started a family. Her youngest brother, Naum Pomerantz, chose instead to go to Brazil. He went with other Jews from the shtetl to work on a farm built by the Rothschilds near Cruz Alta. The family eventually resettled in Porto Alegre and Rio de Janeiro. By a stroke of fate, Aptekar ended up being born in Detroit, not Brazil. Aptekar now lives and works in New York and Paris.
Just as people move from place to place or from one milieu to another, paintings also migrate. In the year 1637 Dutch artist Frans Post arrived in Brazil to document the "new land" for Prince Johan Maurits von Nassau, the recently appointed Governor of Brazil. Post would go on to make many drawings of what he saw, and 18 paintings, before bringing them all back to Holland seven years later. Some of these paintings of Brazil, and more that Post made after returning to Holland, were collected by Jacob Cohen, Prince Maurits van Nassau's financial agent, and given to Louis XIV in France. Eleven of the paintings made in Brazil have been lost over the centuries, but four are now in the Louvre Museum in Paris. One of Frans Post's later paintings of Brazil found its way into the collection of the Detroit Institute of Art.
What does it mean to leave one's country and start a new life elsewhere? How does one make a new and unfamiliar place home? What price do you pay? What fears do you face, what freedoms do you enjoy? Whom do you displace–and in what way–when you make another country your home? Included in this exhibition are paintings, prints and videos by Ken Aptekar that explore the meaning of migrating and making new lives elsewhere. The exhibition includes works created in Sao Paulo especially for the Centro da Cultura Judaica, and is the first time Aptekar's paintings have been seen publicly in South America. Also included in the exhibition is a work on loan from the collection of Sao Paulo collector, Silvana Tinelli.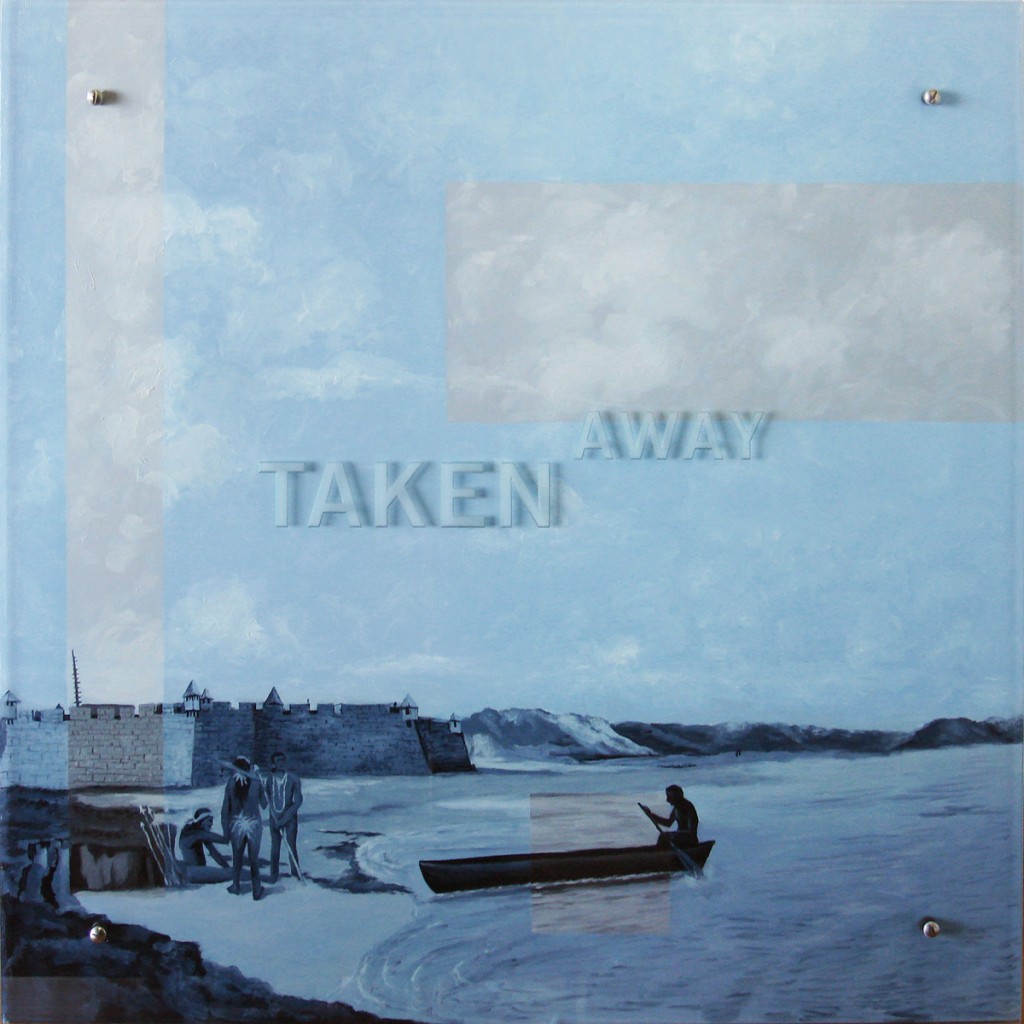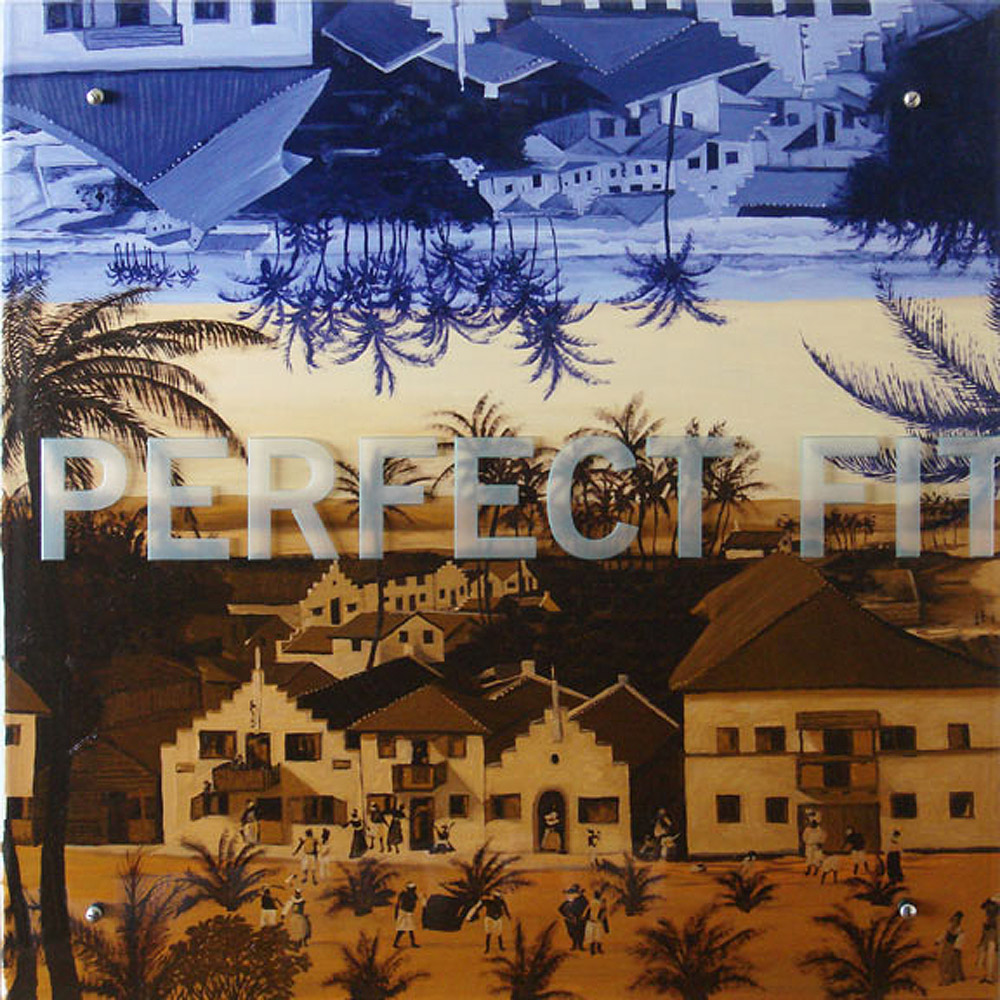 You Leave Behind the Ones You Love, 2007, inkjet prints on Arches archival paper from digitally mastered images, edition of five, 22″ x 22″ (58cm x 58cm), image size 19″ x 19″ (48cm x 48cm), Text: "You leave behind the ones you love," in English, Dutch, Portuguese, Tupi Guarani (native Brazilian Indian), Yiddish, French, Hebrew